CMAS Award# 4-18-03-0723B

,

California Department of General Services certified Small Business Supplier #

2007001 
Certified Woman Business Enterprise (WBE) by the California Public Utilities Commission

#

21000025
Disadvantaged Business Enterprise (DBE) the

California

Department of Transportation

–

50641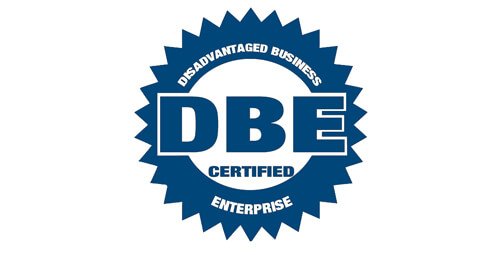 Connect Consulting Services was named the

2021 Business of the Year

by CA Capital

Development Corp. and the

2018 Sacramento Woman-Owned Business of the Year
Can your business recover from a disaster? They can strike anytime, anywhere. Mother nature doesn't run on the same schedule as the business world – and FEMA data shows that 40% of businesses NEVER reopen after a disaster. A word to the wise: preparation is key. On our changing planet, natural disasters are a reality that cannot be ignored. We've invited Nora O'Brien, CEO of Connect Consulting Services, Inc., a national healthcare emergency management and business continuity planning firm, to offer her best advice on preparing YOUR business for the inevitable. If you are a business owner or leader, the time to start planning for natural disaster is now!
Host and entrepreneur-next-door Mark Haney dissects the importance of being agile in business with Sacramento Metro Chamber president and entrepreneur Amanda Blackwood, Terry Harvego of the Harvego Companies and Harvego Restaurants, and Nora O'Brien the founder and president of the emergency preparedness and management firm Connect Consulting.
Nora O'Brien, CEO of Connect Consulting Services, an emergency management and business continuity firm, agrees with the importance of having a fully-prepped team in place. The key to an effective disaster plan, she says, is having a team ready to address any of the short-term response needs, including everything from "how to evacuate employees to safety to assessing damage in the aftermath of an event."

KEEP YOUR BUSINESS MOVING

A crisis can slow a business down, but it doesn't have to completely halt operations. O'Brien shares the importance of having a business continuity plan (BCP) to keep your company moving forward. A BCP is the roadmap that allows a business to advance in the wake of disaster, ensuring that products and services get delivered without interruption. This plan can and should include items like IT backup strategies, contacts for outsourcing work and, most importantly, tips for managing cash flow. "I use the same business continuity skills we teach our clients to keep my own business afloat," O'Brien says.
+ Awards +
May 2018- Sacramento Woman-Owned Business of the Year